Car Brands in Germany
German carmakers have long been known around the world for their high-quality automobiles. German car manufacturers produce some of the most sought-after vehicles globally. Which are often in high demand and short supply. If you live in Germany or plan to visit soon, you might want to think about these brands before making your next car purchase.
Here is this article I am going to share the top 10 car brands in Germany.  There are also other car brands found in Germany. But I am going to share the top car brands in Germany.
1. Audi
2. Volkswagen
3. Mercedez-Benz
4. BMW
5. Porsche
6. Alpina
7. Opel
8. Smart
9. Isdera
10. Gumpert
1. AUDI
Germany
is known for having quality cars, and Audi is one of those high-quality car brands. They consistently rank highly in J.D. Power & Associates Initial Quality Study and receive many positive reviews from consumers on Consumer Reports. Audi consistently has a high resale value after 3 years, meaning that it's likely that you'll get your money back when you trade it in or sell it used.
Their top models include Audi A8, Audi A4, and Audi S4. Audi also has other top cars which you can check in this article click here.
2. Volkswagen
The most well-known
car brand
in
Germany
is Volkswagen. The company was founded in 1937 and has long since been a household name. Although known for its Beetles, Buses, and Passats of yesterday, today's VWs (Volkswagen) include Golfs, Tiguans, and Touaregs.
They were ranked No. 4 on Kelley Blue Book's 2015 Best Resale Value Awards for vehicles as compared to domestic cars. Volkswagen is famous for its branded car. Volkswagen is No 2 is our list of top car brands in Germany.
3. Mercedez-Benz
Even if you don't know a thing about cars, chances are you've heard of Mercedes-Benz. One of Germany's largest and most famous car brands is famous for its top-quality craftsmanship and design. If you live in
Germany
and like your automobile shiny and new, there's probably a good chance that it's a Mercedes-Benz.
Most people also recognize that Mercedes-Benz is also one of the oldest automobile manufacturers around, started by Daimler in 1886. Mercedez-Benz is getting place No3 in our list of top 10 car brands in Germany.
4. BMW
BMW, a German luxury car maker, is one of Germany's top car brands. Founded in 1916 and headquartered in Munich, Germany. BMW has long been known for its high-performance cars. BMW also produces motorcycles and MINI cars (their version of a small car). Among its most popular vehicles.
The 3 Series sedan; X5 SUV; Z4 sports car; 7 Series limousine; M3 supercar and Mini Cooper automobiles.
In 2012, more than 1 million BMWs were sold worldwide. BMW is No4 on our list of German car brands.
5. Porsche
The Porsche 911 was launched in 1963 and still maintains a classic look that keeps it one of Germany's most popular car brands. Despite new technology and competition, the 911 has maintained its position as one of Germany's most successful car brands.
If you want to buy a German car that truly stands out, check out what Porsche has to offer. You can find deals online or through dealerships. There's no denying that if you want to travel in style, German cars are for you. Porsche is No5 on our list of German car brands.
6. Alpina
Alpina is one of Germany's top-selling luxury car brands and has been for decades. The company was founded in 1964 by Burkard Bovensiepen, who gave it its name: ALPINA. The A stands for Alpina and LIN is short for Bovensiepen's two daughters, Lina and Nina. These days, Alpina focuses on speed rather than style or prestige—its cars have a distinctive look but they aren't going to wow anyone with how fancy they are.
They're practical cars that get you where you're going quickly instead of wasting time at red lights or being caught in traffic jams. In our list of top car brands in Germany Alpina is No6.
7. Opel
Opel is one of Germany's top car brands. It is a subsidiary of Groupe PSA, which also owns Citroen and Peugeot. The automaker, which is headquartered in Rüsselsheim, has made its mark on Europe's roads with European-designed cars. That appeal to a wide range of buyers—all without compromising on
German
standards for reliability and quality.
With appealing hybrids like Opel's Ampera E and all-electric car Bolt, it seems that Opel will continue to be a strong competitor as it expands across Europe. You can read more about Opel here. In German car brands, Opel is No7.
8. Smart
The
German
carmaker will launch 17 new models within five years and they're looking to make their mark on American roads. Currently, Mercedes, BMW, and Audi cars claim more than 90 percent of car sales in Germany. Now Smart is hoping to compete for a piece of that pie with hopes to become an iconic
German
car brand
that consumers think of when it comes to small, efficient vehicles.
They have high hopes that their brand recognition will continue in North America where they're already selling a select number of vehicles but haven't yet reached mainstream status.
German
automakers also control 63 percent of the worldwide market share and sold 10 million vehicles there last year alone — up 1.3 percent from 2014.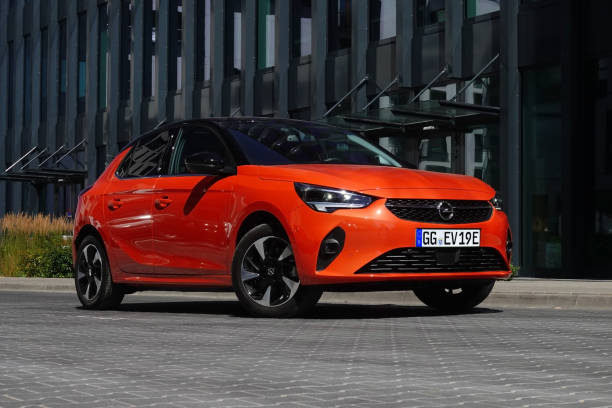 9. Isdera
A company that builds custom cars. Most of them have been sold in Germany. They were once owned by Volkswagen but became a separate company after it went public. Their
car brand
is also called Isdera, and they've made only 11 cars (though they're working on another model).
The
German
government wouldn't allow them to use VW parts for their last model so it ended up being hugely expensive to make and impossible to sell at a profit!
Hopefully, things will be different for their new model, since having one of these cars would be like owning a piece of history. You could say owning an Isdera is an experience every collector dreams about! In german car brands, Isdera is No9.
10. Gumpert
Looking for a
car brand
that's unique and exhilarating? Well, look no further than Gumpert. The company is
German
, hence its name, but it builds very fast cars (hence its other name, Apollo). The Gumpert Apollo Sport is a two-door sports car with an 804-horsepower V8 engine under its hood; not too shabby for Germany.
If you're ready to speed through tight corners at high speeds in your
German
sports car, check out Gumpert. in our list of german car brands Gumpert is No10.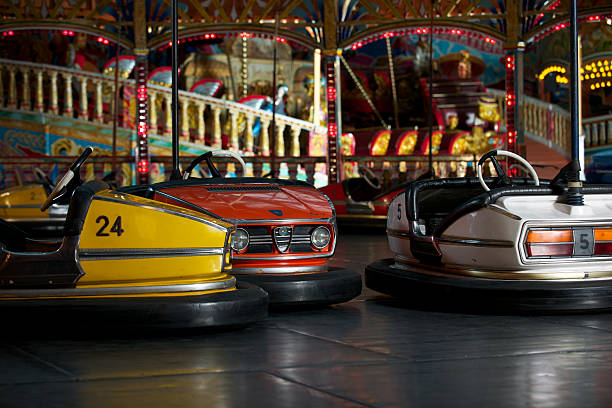 Conclusion
If you are a lover of luxury and branded cars. So you are in the right place. If you have a question are want to say something just comment below. And which car do you like? Please kindly told me.