Bookkeeping Software for HVAC Business
As an HVAC professional, you are aware that using the proper tools will enable you to do the task more quickly and accurately. When it comes to your bookkeeping procedures, the same is true.
You may control your business and save a tonne of time and money by using the appropriate software and other tools. The following are some of the top tools for your HVAC business: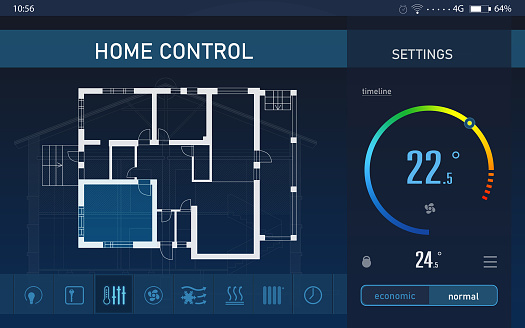 NO1. Jobber
Jobber is a field service tool that is ideal for HVAC companies and other home service providers. You can use this program to arrange every aspect of your business. It can help with request management, quote creation, scheduling, dispatching, CRM, routing, receiving payments, and client billing. Jobber is known as the best bookkeeping software.
You can quickly manage your jobs using Jobber and invoice customers. Additionally, it can email receipts to your customers for their records and instantly charge their credit cards. Additionally, they'll automate follow-ups on invoices, saving you time and effort on the collecting process.
Furthermore, Jobber's time monitoring capabilities might assist you in managing your payroll. By using this software, you may enhance your cash flow and maintain organization in your HVAC company.
NO2. Dext Prepare
A software program for managing expenses called Dext Prepare can assist your company to automate this procedure. To obtain the equipment and supplies required to serve your consumers. HVAC contractors must collaborate with suppliers. Additionally, you will have receipts from coffee trips, team meals, and fueling up the company van.
To keep track of when and to whom payments are due, you must have a mechanism in place to manage these receipts and invoices. You can simplify your expenditure management procedure using Dext Prepare. Dext prepare is great bookkeeping software for the HVAC business.
This program allows you to snap a photo of all your receipts and invoices. The necessary information from these documents is extracted, saved to the cloud, and exported to your accounting software. This eliminates the need for manual data entry and creates a clear audit trail. And allows you to manage all of your expenses from one platform easily. Plus, you don't have to worry about saving receipts or losing invoices again.
NO3. QuickBooks Online
You still need accounting software to keep track of your spending, and sales tax responsibilities. And reporting even while operations management software can assist you with duties. Like scheduling and dispatching, CRM, routing, and receiving payments and invoicing. Your bookkeeping needs are met by the cloud-based accounting program QuickBooks Online.
For all of your accounting and bookkeeping requirements. QuickBooks Online offers HVAC business owners and operations managers a seamless and simple approach to collaborating with personnel, clients, and vendors. The majority of HVAC management tools. Including Jobber and ServiceTitan, are simple to link with, and it can sync your invoicing data from these applications to minimize the need for further data entry.
Additionally, you can use the software to create financial reports like your income statement, balance sheet, cash flow statement, and more to learn how your firm is doing.
NO4.Plooto
You can simplify your payment procedure with the use of a tool called Plooto. Paying your suppliers on time is necessary if you want your goods and supplies to arrive when you need them.
By collecting invoices from your accounting software and enabling you to schedule payments for each invoice, Plooto can assist you in automating your accounts payable process. Plooto will declare the invoice as paid after reconciling the payment with your accounting software.
NO5.Expensify
A great employee expenditure management tool is Expensify. It enables your staff to take a photo of each expenditure receipt, upload it to Expensify as an expense report, and submit it for your approval. Once approved, they can use the app to receive their money back.
You can manage a technician's reimbursement using this tool, for instance, if the technician uses their own vehicle to travel to a job site or pays for gas out of pocket. Utilizing mobile GPS technology, it can also track employee miles.
NO.6Payworks
Making sure your employees receive their paychecks on time and accurately is essential. Payworks is a very user-friendly cloud-based payroll system.
You may quickly upload each employee's timesheet data and pay them via direct deposit. Federal, provincial, and WCB deductions will be calculated and submitted for you through Payworks automatically, ensuring that your business complies with payroll regulations.
In particular, when it comes to the financing of your business, having the appropriate tools is crucial. Our team at Enkel is aware of this, and we can assist you in selecting the best software for your company and continuing bookkeeping management.